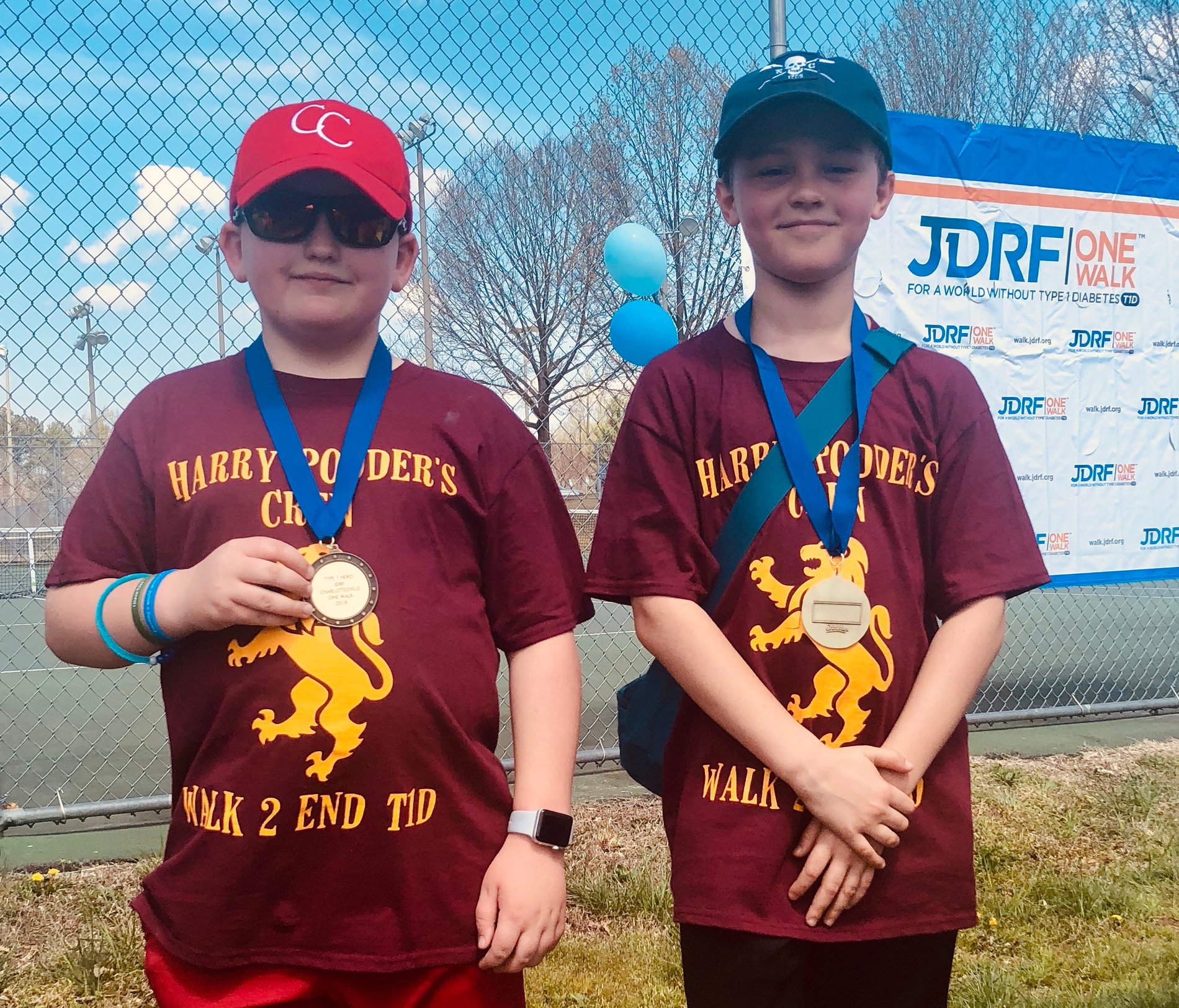 March 28
Walk to Help People Like My Son Bryce, Find the Cure to Type 1 Diabetes
Coming Soon! JDRF One Walk - in Charlottesville, VA @ Monticello High School @ 1400 Independence Way, Charlottesville, VA 22901

My son Bryce was diagnosed with Type 1 Diabetes (T1D) on 03/08/2018. This is a non-cured autoimmune disease where the body's pancreas attacks beta cells, which causes it to not create insulin, which everyone needs to survive.

Many people have a false perception of this disease or have no information on it at all. This is NOT a self-inflicted disease and it is NOT AT ALL the same as Type 2 Diabetes. It can cause serious health complications or even death without the proper care. This walk is to support the JDRF fund, a non-profit organization, the top research, and development company for the fight against Type 1 Diabetes (T1D). Thanks to organizations like JDRF people like my son are able to live longer, more "normal" lives.

Coming soon! I will be adding my agencies team information on my website and social media and welcome YOU to join us, walk beside us in this fight to end this awful autoimmune disease for my son Bryce who is a bright, shining, amazing 12 year old boy and every single other person fighting against Type 1 Diabetes (T1D) 24/7 to keep themselves alive. With a grateful heart, my family and I cannot thank you ALL enough for your support!
JOIN OUR TEAM TO FIGHT AGAINST TYPE 1 DIABETES (T1D) TEAM PAGE COMING SOON!

Learn more by following Farmers Insurance Dustin Medley Agency on Social Media, checking my website or visiting the JDRF website. Thank you for your support!