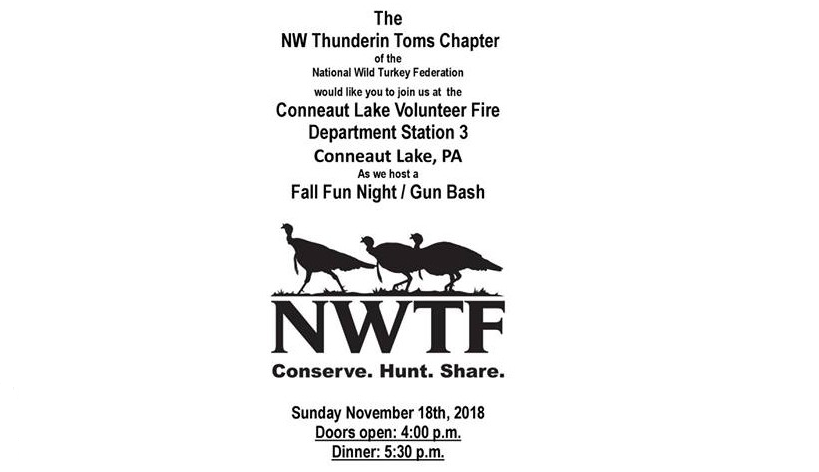 November 18
Fall Fun Night/Gun Bash
Northwest Thunderin' Toms PA (NWTF) RAFFLE NIGHT
$20.00 Per Person - Gets you entered to win a gun! If you are a lucky winner you will get your choice from the 10 firearms! Ticket includes dinner as well.
Other raffles will be held throughout the evening.

(Limited number of seats) Please Contact Shannon Wolff to reserve your tickets.
Purchase at: studlifeoutdoors@gmail.com OR BY PHONE 814-573-0280 OR purchase your tickets ONLINE.
please provide the following
1. names of attendees
2. number of tickets
3. email\ phone #

Bring friends and family for a night of fun! Learn what NWTF is all about!
Thank you!