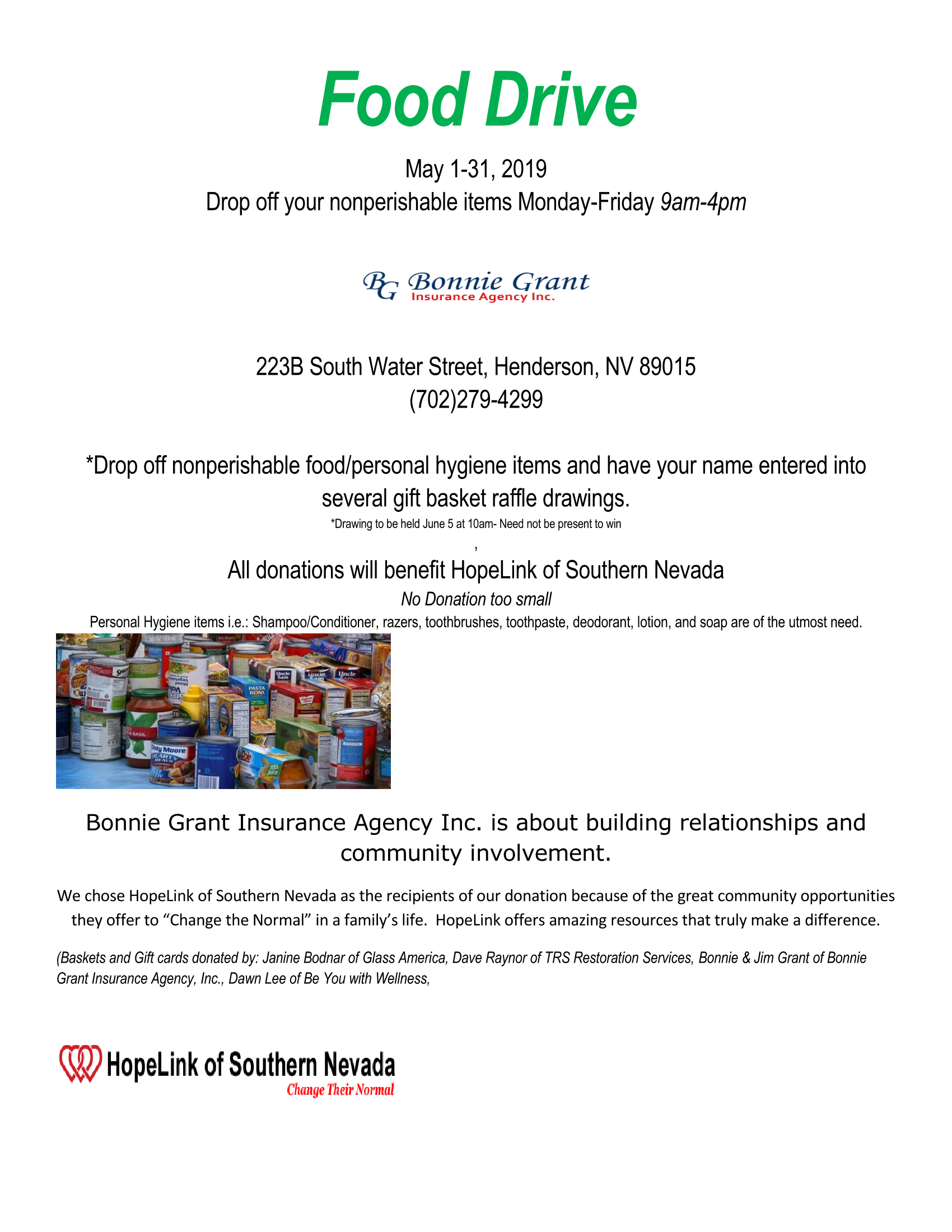 Henderson Food Drive
May 1 - 31, 2019
Food Drive
The Bonnie Grant Insurance Agency is about building relationships and helping the community.
For the month of May we are hosting a non-perishable food drive that benefits HopeLink of Southern Nevada. Make sure you enter our raffle drawings when you stop by.
Drop off your donations at 223B South Water Street, Henderson, NV 89015. We are right across the street from the Henderson City Hall between Basic Road and Atlantic St.