Return to nav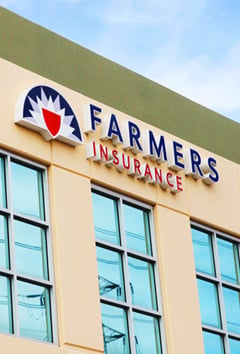 Jack Keleshyan
Home Insurance Agent in Woodland Hills, CA
Farmers -
Home Insurance
Farmers Insurance - Jack Keleshyan
Home Insurance Agent in Woodland Hills, CA
Your home says a lot about you and where you're headed. It's where life unfolds and memories are made. Perhaps you can't imagine living anywhere else. But does your home coverage reflect what really matters to you?
I'm Jack Hagop Keleshyan, and I work with individuals, families, and small businesses in Woodland Hills, CA.
As your local Farmers agent, I can help you understand your options for insuring your home and everything in it.
If you'd like to learn more about protecting your home how you want, give me a call today at (323) 574-0032.
Licenses
Jack Hagop Keleshyan
CA License #: 0K49622

What Does Home Insurance Cover?
Home insurance can protect you in three main ways:
Dwelling
Dwelling coverage helps pays for damage to the structure itself caused by sudden, accidental events like fire, wind, lightning, falling objects and vandalism. This is the coverage most homeowners think of first when selecting insurance.
Contents
Contents coverage is just that — it covers what's inside your home. I'm talkling about everything from furniture and electronics to pots and pans. If these items are lost or destroyed by a covered event, your policy can help pay to replace them.
Liability
The third component of your home policy is liability coverage. It helps protect you from loss in case you're financially responsible for injury to others or damage to their property. This coverage extends beyond your home and in fact follows you anywhere in the world.
Learn more about the insurance products we offer: